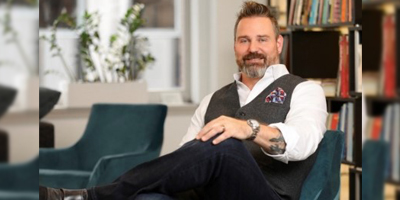 An accomplished leader will bring extensive leadership experience to Perkins Eastman
Noel Bryan, with nearly 30 years of professional experience in architecture, operations management and business development, has joined global architecture and design firm Perkins Eastman as Director and Director of Business Operations.
Bryan is a Registered Architect (RA) in Arizona and Illinois, an active member of the American Institute of Architects (AIA), and a Certified Architect with the National Council of Architectural Registration Boards (NCARB).
Based in the Chicago studio, Bryan will oversee all operational logistics for the business. He will work with the executive committee to assess business procedures, adopt policies to streamline workflow, and ensure that each studio achieves goals determined by management.
After earning a bachelor's degree in architecture from the Illinois Institute of Technology and a master's degree in business administration from the University of Utah, Bryan worked at various design firms in Chicago, Minneapolis, Tucson, Phoenix and Salt Lake City. .
He has held executive positions in several architectural and engineering firms and business consulting firms across the country, where he served on the respective operating committees and oversaw all business aspects, including finance. , legal affairs, operations, information technology and human resources.
A collaborative spirit, Bryan is known for his ability to balance the needs and goals of designers with the day-to-day logistics of running a business.
"With his wealth of operational efficiency knowledge, proven leadership abilities and undeniable business management skills, Noel is a real asset," says Shawn Basler, AIA, Co-CEO and Executive Director of Perkins Eastman. "His expertise will be instrumental as Perkins Eastman continues to develop and evolve, and we couldn't be happier to have him on the team."