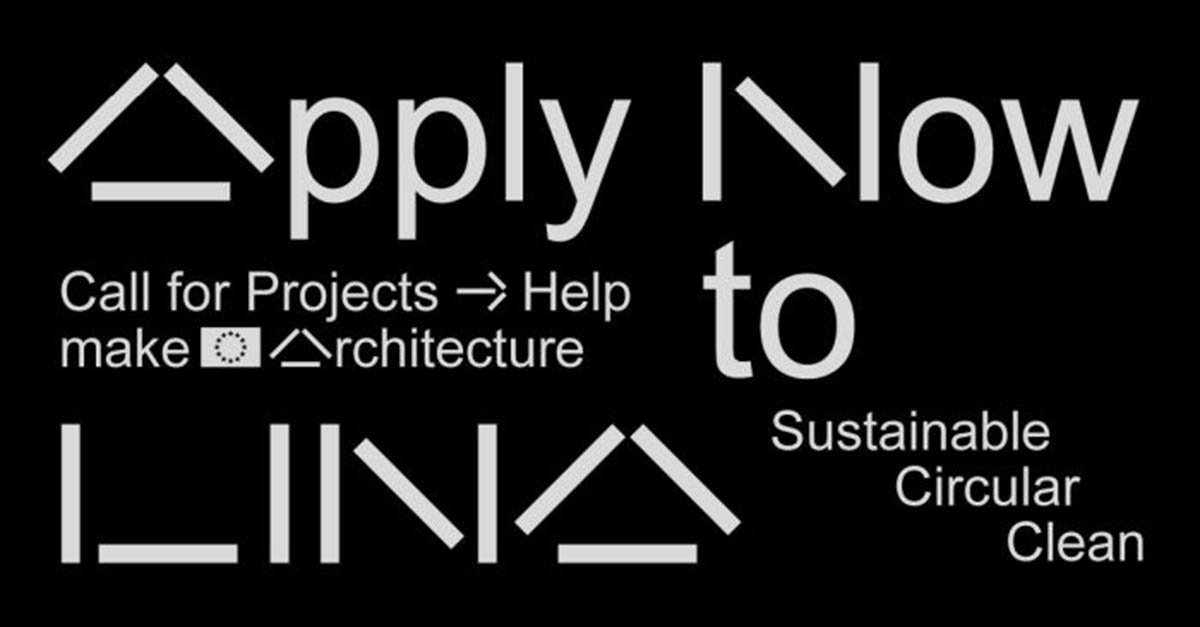 Call for projects, ideas, practices for the LINA Architecture Platform Program
Challenge Europe with your sustainable, circular and clean architecture project, idea or practice: apply to be part of this year's LINA architecture programme.
LINA, the European architecture platform, helps architecture to face the climate and environmental crisis. It promotes projects that contribute to making the European Green Deal a reality. LINA is an alliance of architecture museums, universities, research networks, foundations, triennials, biennials and other architectural organizations.
LINA members carry out the LINA architecture program. Participating in their events and activities will increase the visibility of your project and help you take it to the next level through hands-on and in-depth work with qualified curators, researchers, producers, communicators, educators and editors.
LINA seeks innovative projects and practices that address the sustainable and environmental challenges of architecture, with the ambition of eventual implementation. LINA hosts a wide range of projects, social innovations, critical practices, research and speculation that address the everyday, ethical and social implications of the climate and environmental crisis.
Architects, landscape architects, urban planners, designers, engineers, researchers, artists, curators and other early-career creative professionals are invited and encouraged to join our call.
If you would like to actively participate in the development, research, experimentation, publication or other activities that contribute to a more sustainable construction and design of our living space and our wider environment, LINA would like hear what you have to say!
All applications will be published on the LINA platform website. Applications will be evaluated by members of the LINA General Assembly.
LINA will help your projects to be seen and heard within the international community. The authors of the selected projects, LINA scholarship holders, will present their work at the LINA conference in Ljubljana. There they will be invited to meet LINA members, invited to participate in their activities and be part of the LINA Architecture Program 2022-2023.
The platform will cover travel and accommodation costs to Europe for LINA scholars invited to attend the LINA conference in Ljubljana. Platform members will cover travel within Europe, accommodation costs and pay honorariums to participants they have invited to take part in their events.
Please read the terms and conditions carefully as eligibility restrictions apply.
Chronology
Publication of the call for projects: July 28, 2022
Deadline for submitting applications: September 12, 2022 at 11:59 p.m. CET
LINA Conference: October 21 — 22, 2022, Ljubljana, Slovenia
LINA Architecture Program 2022—2023: October 23, 2022 — May 31, 2023, organized by LINA members across Europe
You can apply on the LINA platform website.
Top image courtesy of LINA.
> via LINA