construction begins on OMA's 'transparent quest for harajuku' in Tokyo
a new landmark in Harajuku by OMA/Shohei Shigematsu
AMO inaugurated the new "Harajuku Quest" shopping mall, located in a luxury shopping destination in Tokyo. Originally opened in 1988, the complex operated as a facility with fashion stores, cafes and restaurants until its closure in 2021. Today, the mall is undergoing a drastic transformation that sees it as a new hotspot. landmark for the region. Its completion is scheduled for spring 2025.
Facing Omotesando, an avenue lined with zelkova trees known as one of the largest "architectural showcase" streets in the world, tit structures confirms the charm of the region. Generous amounts of glazing envelop the intricate facade, which appears to change shape depending on the viewer's perspective. Harajuku Quest spans six stories above ground and one below, acting as a bridge between Omotesando and the Oku-Harajuku region. Upper floors offer panoramic views opening out to Meiji Jingu Shrine, Yoyogi Park, and the zelkova trees of Omotesando, with spacious terraces blurring the lines between indoors and outdoors.
Omotesando is a street that has established its urban identity with zelkova trees and wide sidewalks | all images ©NTT Urban Development Corporation
connect and integrate different poles
Located in a very public area which includes Omotesando, Meiji Jingu Shrine, Yoyogi Gymnasium, Yoyogi Park and Harajuku Station, the main challenge for the architects was to merge the structure into its frame, creating a bridge that connects different cultural poles. Located on the border between Omotesando, which is lined with flagship stores, and Oku-Harajuku, which is dotted with unique street shops, OMA's design architect Shohei Shigematsu introduced a "concept of duality", drawing inspiration from of both areas.
Omotesando is a bustling street that has established its urban identity with zelkova trees and wide sidewalks. The buildings along the main street boast grand facades stemming from the fact that many of the brand's flagship stores make their presence there. On the other hand, there is a series of small-scale buildings which come into juxtaposition with the character of the main axis. As such, the new building seeks to weave references from the iconic bustling street exterior to those of Oku-Harajuku's organic cityscape. A walkway leading to the Oku-Harajuku area has been constructed at the site to improve mobility and create a gathering place that promotes interaction between visitors, architecture, culture and nature.
According to the architects, the new "Harajuku Quest" will attract various tenants who seek the unique culture of Harajuku. "We aim to generate a stimulating commercial installation where visitors can come into contact with a variety of creative ideas."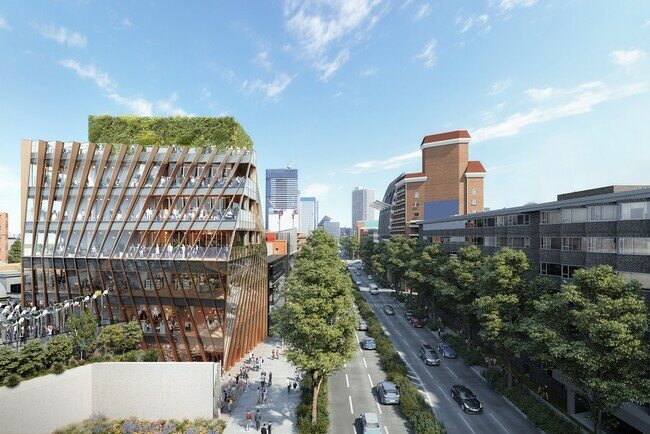 lush greenery spreads throughout the property, interacting in harmony with the zelkova trees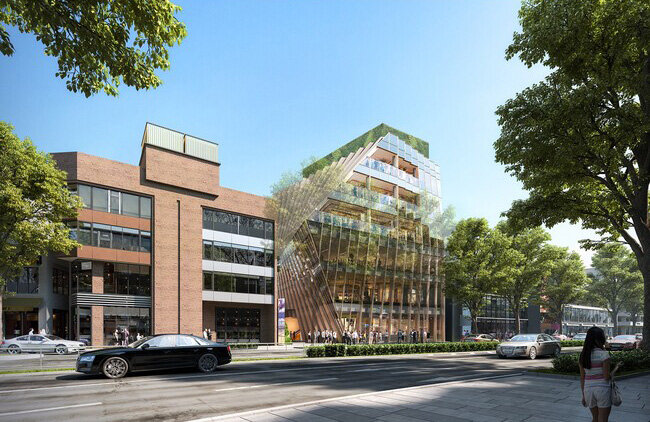 a metamorphosed facade that favors transparency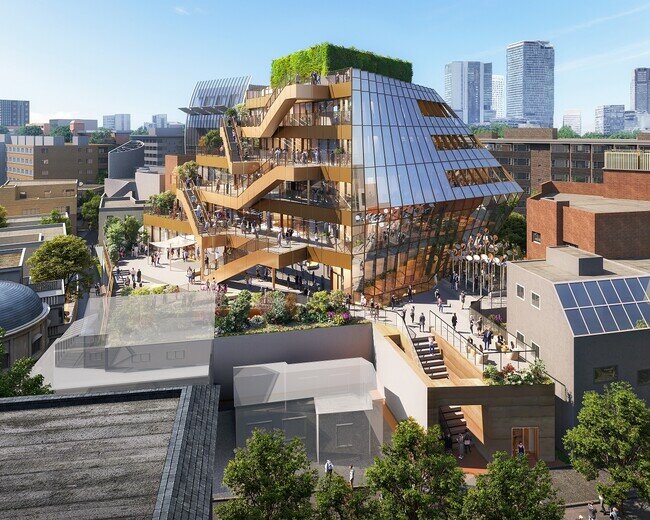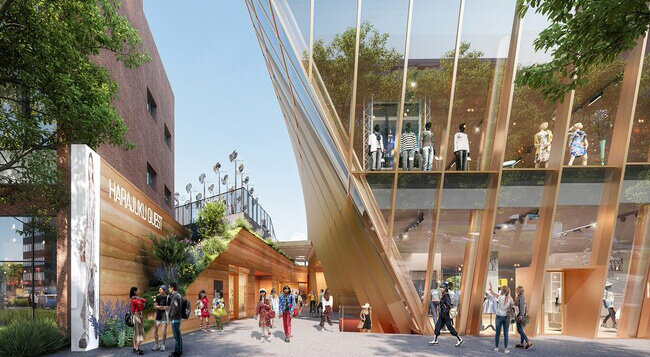 the landscape design features a wall surface reminiscent of a continuous layer of the Meiji Jingu Shrine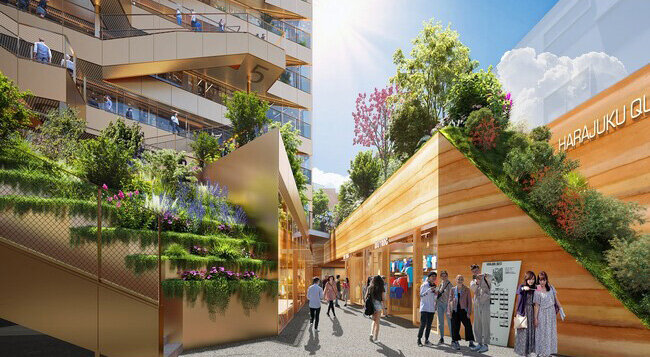 a passage directed to the Oku-Harajuku area increases mobility and promotes interaction
project info:
Last name: Harajuku Quest
architects: AMO
responsible architect: Shohei Shigematsu
landscaping: Tatsuya Hiraga of Landscape Plus Co., Ltd.
location: Jingumae, Shibuya-ku, Tokyo
the site area: about. 1,960 m²
total floor area: about. 7,800 m²
customer: NTT Urban Development
christina petridou I conceive
October 28, 2022