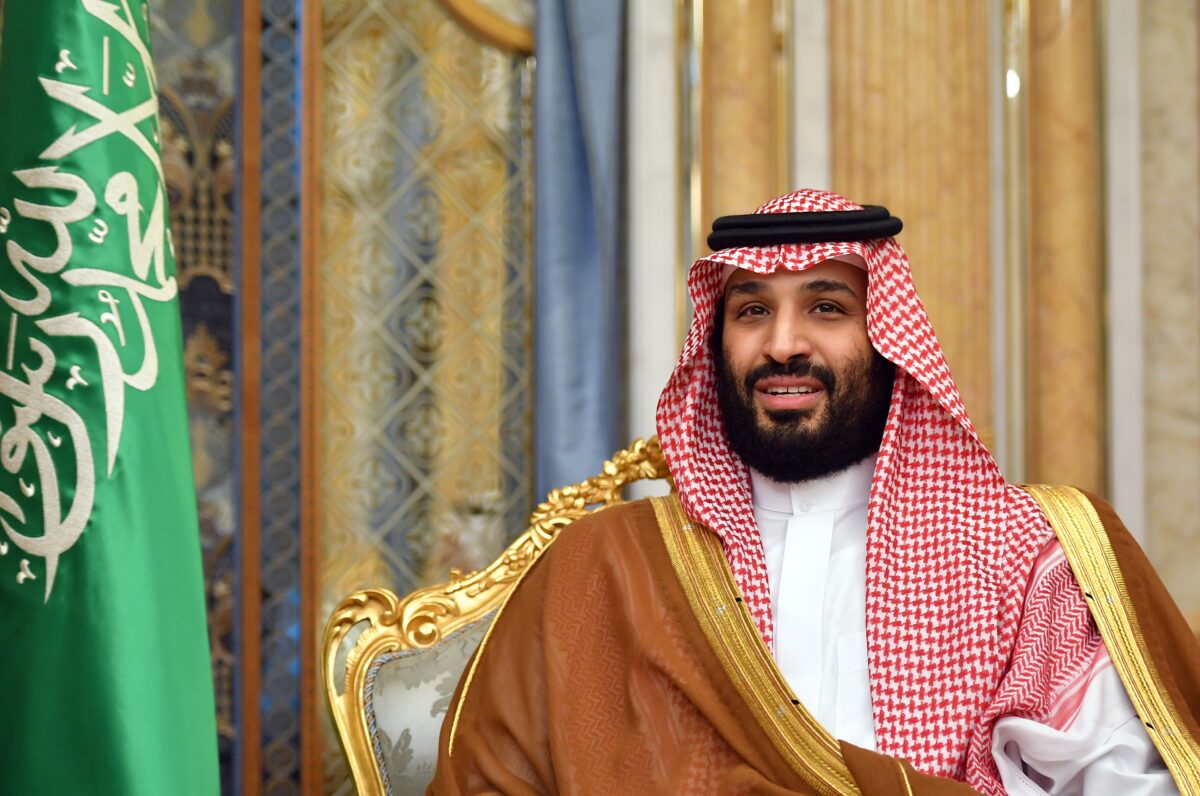 Construction begins on Saudi Arabia's 650-foot-wide 'linear smart city' that will run on '100% renewable energy'
Construction started on Saudi ArabiaThe 650-foot-wide, 100-mile-long dystopian so-called 'smart linear city' in the country's northwest Tabuk province shows video footage.
The pictures was released by Saudi Arabia-based aerial photography company Ot Sky on October 20.
It shows dozens of excavators digging a wide linear trench in the desert to begin laying the foundations of the city, also known as "The Line", which is the first to be developed under the city project Neom of 500 billion dollars in Saudi Arabia.
According to his official site, The Line is a "civilizational revolution that puts people first, offering an unprecedented urban living experience while preserving the surrounding nature". It "also redefines the concept of urban development and what the cities of the future should look like".
The linear city will feature no roads, vehicles or emissions and will run on 100% renewable energy, officials say, while 95% of the land will be set aside for nature.
Built 1,600 feet above sea level, it is expected to eventually accommodate 9 million people who will live in vertically layered communities and can access everything within a five-minute walk.
A public transport network is also planned to allow residents to move around the entire mirrored city in just 20 minutes.
Neom is the brainchild of the Saudi crown prince and de facto ruler Mohammad bin Salmanwho first announced the megacity project in 2017.
"A civilizational revolution"
In a statement In July, announcing The Line's designs, the Crown Prince said the Kingdom was "engaged in a civilizational revolution that puts humans first on the basis of a radical change in urban planning".
"We cannot ignore the livability and environmental crises facing cities across our world, and NEOM is at the forefront of providing new and imaginative solutions to address these issues," the Crown Prince said. . "NEOM leads a team of the brightest minds in architecture, engineering and construction to make the idea of ​​building upwards a reality."
According to the United Nations World Tourism Organization, Neom will also be have "the world's first independent international zone", its own regulatory framework and an autonomous judicial system, although the latter is "subject to independent regulations and legislation".
Saudi Arabia has been repeatedly criticized by human rights organizations and United Nations bodies for its laws that restrict political and religious expression and human rights abuses, including executions, alleged torture of prisoners and detainees and unlawful interference with privacy.
The 2018 killing of journalist Jamal Khashoggi, an outspoken government critic, has also been linked to the crown prince. However, Saudi officials have dismissed any links to the crown prince and Khashoggi's death, while denying reports of human rights abuses.