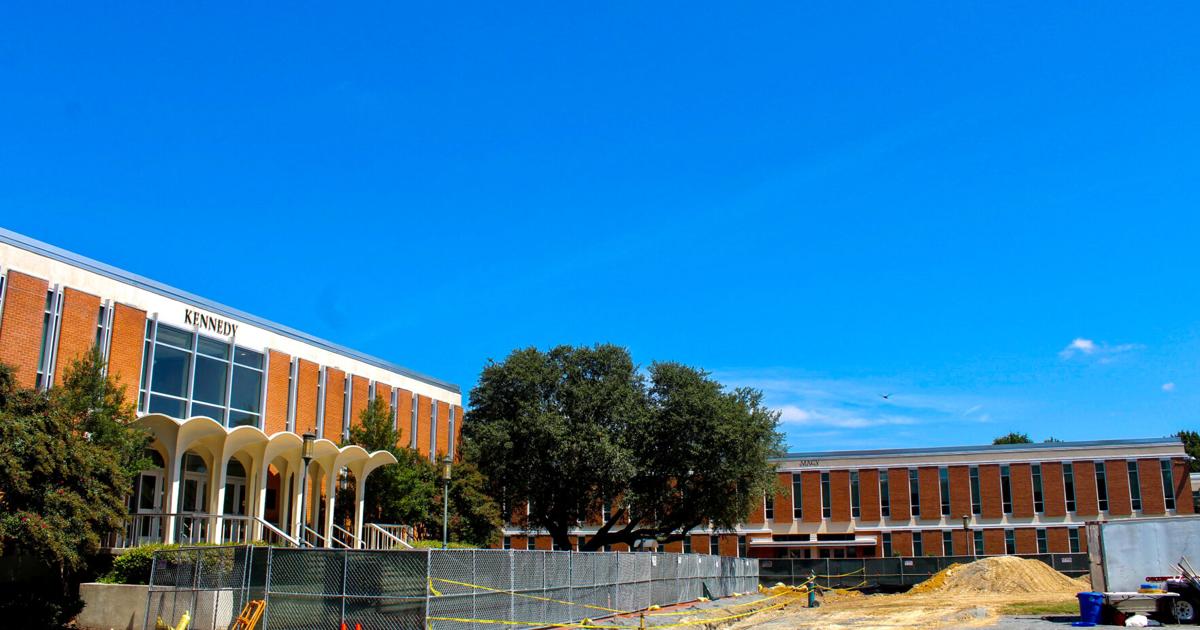 Construction of the April 30 Memorial | New
CW: This article briefly mentions a past shooting on campus on April 30.
The memorial to the April 30, 2019 campus shooting at Kennedy Hall began in early August 2022 and is expected to be completed in time for the fourth anniversary in April 2023.
The memorial will honor the deaths of Riley Howell and Reed Parlier and all students injured that day and present in Kennedy 236. The memorial will be a "constellation garden" showing the night sky on the day of the shooting in front of Kennedy Hall .
"The Charlotte community that came together after the shooting was incredible and unlike anything I have ever experienced. I think the memorial is a way to pass on that sense of community to generations that never maybe didn't know about the shooting," sophomore Rebecca said. Mills.
The memorial will be a three-dimensional structure of steel arches with string lights hanging from the top.
"Designing a memorial is difficult, but one thing that the committee and not just the committee, but also the charter of the committee was that the remembrance commission wanted to highlight not only the tragedy, but also the resilience of UNC Charlotte and, and the hope for the future," said Kathryn Horne, Director of Planning, Design and Construction.
Most students on campus weren't enrolled when the shooting happened, but an event of this nature will be contemplated and discussed for years after.
"The April 30 memorial is an annual reminder of what UNC Charlotte has lost but also what it has gained," Mills said. "April 30 is always a very busy day on campus, and I think the memorial gives people a place to grieve and grieve in a meaningful and loving environment."
There are already a few memorials around campus for Howell and Parlier, such as the Botanical Garden sculpture made of river rocks on which students and faculty wrote messages.
The design for the permanent memorial was announced on Virtual Day of Remembrance 2021. The "constellation garden" was one of 36 projects submitted by local and national design teams. The design was submitted by Ten x Ten Landscape Architecture and Urbanism.
"It's a place where people could congregate, and obviously it could be used in different ways, but I think the overriding idea is that it's a place where people can congregate and be quiet," said said Horne.
Ten x Ten was one of four finalists selected to present their ideas and designs to a committee of volunteers.
"Their design proposal was really important, their presentation, their experience in making other types of memorials or similar designs. After the presentations were made, the committee discussed the pros and cons of each. Then, mainly by consensus, the committee decided that was the concept, and that was the team that they felt would be best qualified to design the remembrance memorial," Horne said.