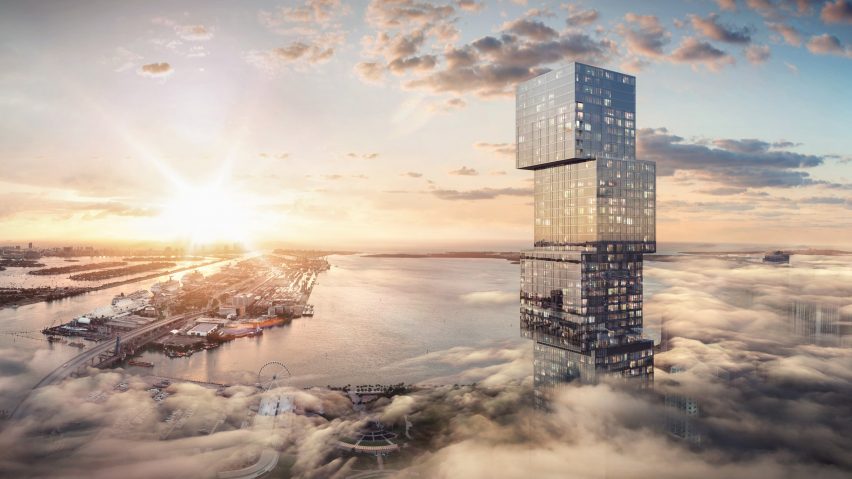 Construction underway for Waldorf Astoria Residences in Miami, the tallest building in the city
Construction of 100 floors Waldorf Astoria Residences Miami for Waldorf Astoria Hotels and Resorts, a brand of luxury hotels and resorts from Hilton Worldwide, formerly known as The Waldorf-Astoria Collection, is currently underway at 300 Biscayne Boulevard in downtown Miami.
Conceived by Sieger Suarez Architects, a Miami-based company specializing in the diverse field of high-rise luxury residential design and development, as well as Uruguayan architect Carlos Ottthe Waldorf Astoria will rise to a height of 1,049 feet (319.7 m), making it the tallest skyscraper in the coastal metropolis located in Miami-Dade County in southeast Florida .
Look for construction leads
It is made up of nine staggered cubes that will showcase the structure's suspension and height, and it will house a five-star hotel as well as private residences, including one-, two-, three-, and four-bedroom 11-foot (3 .4 meters) high at their highest point. Bamoan interior design firm based in San Francisco, was commissioned to create the interiors.
The hotel and private residences will be managed by Hilton Management Services.
Amenities Offered at Waldorf Astoria Residences in Miami
The base of the tower will house a 10-story parking structure, while the upper cubes will feature a host of amenities, including restaurants, meeting rooms, a residents-only lobby, pool and resort-style cabana, as well as a a full spa and fitness center.
Also Read: Miami Worldcenter Project Updates, Miami, Miami-Dade County, Florida
According to the developer, if completed on time in 2026, the building whose height exceeds the 300-meter mark that defines a skyscraper as a super tall will also be the first super tall skyscraper in Miami.
"Waldorf Astoria Miami looks forward to anchoring a new era for this magical city as Florida's first super-tall tower as well as the tallest residential tower in South New York," said PMG.
Permits for the structure have already been filed, according to the developers, "with approvals imminent." Construction is expected to start this year and be completed in 2026.