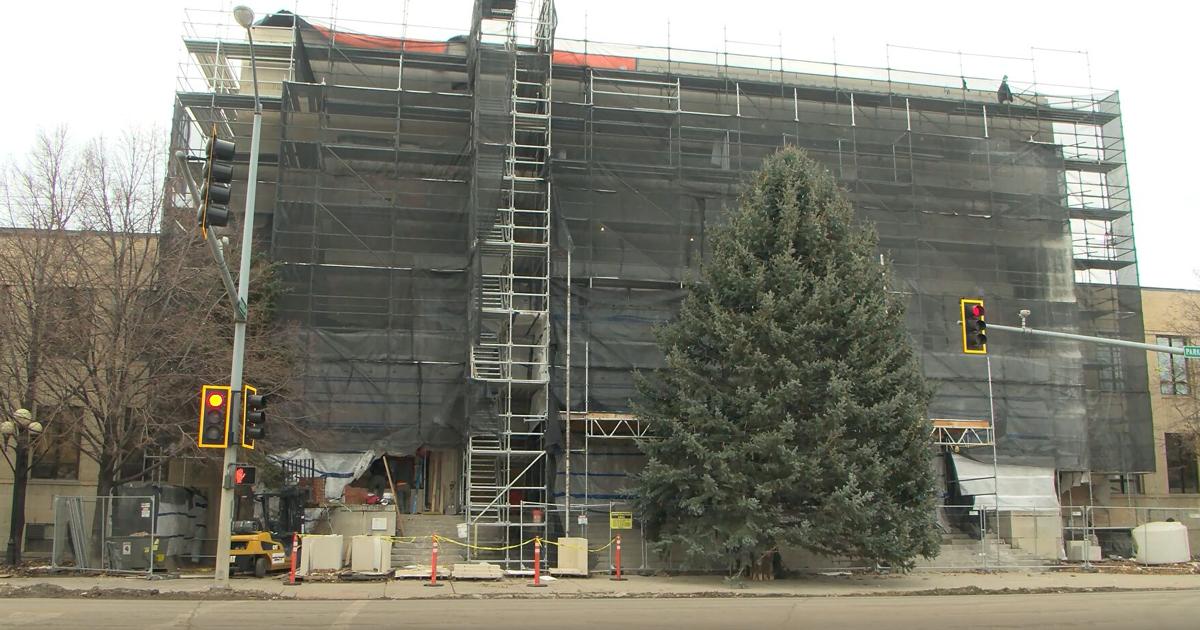 Construction Update: Great Falls Civic Center | ABC Fox Great Falls
GREAT FALLS, Mt. – After a piece of the Civic Center fell to the ground a few years ago, the City of Great Falls knew it had to update the building and preserve the building's historic presence.
While it seems like construction has been going on forever, there is light at the end of the construction tunnel.
The project is expected to end in August 2023.
In addition to making the building safe again, the project also preserves the iconic architectural piece at the heart of Great Falls.
In April 2021, City Commissioners approved the $5.71 million project.
The teams are replacing the facade panels, they are replacing the entire roof and they are repairing the classic staircase in front of the building.
"We are in, what I would call, the 2/3rd stage of the project. The work is progressing very well… The work is going on every day. As people who work in the building and who visit this building know, we hear them every day. But they're working on the roof and working on the signs right now," said Tom Micuda, assistant director of community planning and development for the City of Great Falls.
While crews are working tirelessly to complete construction, the reason the completion date is being pushed back is because crews are taking a short winter break from January 19 to early March due to wintry weather.