Danish architect 3XN's 'recycled tower' wins international High-Rise Award
Copenhagen-based 3XN architects have won the High-Rise Award 2022/23 for their Quay Quarter Tower, a 206m high project in Sydney Harbour.
The prize is organized by the Deutsches Architekturmuseum, and five finalists have been announcement in October. In addition to 3XN, these included the Singapore State Courts by Serie Architects, the Vancouver House by Bjarke Ingels Group, The Bryant by David Chipperfield Architects in New York and the TrIIIple Towers by Henke Schreieck Architekten in Vienna.
Quay Quarter Tower East describe by 3XN as a "recycled tower", as it incorporated parts of an existing office building, including two-thirds of the beams, columns and floor slabs, as well as nearly all of the 1970s core.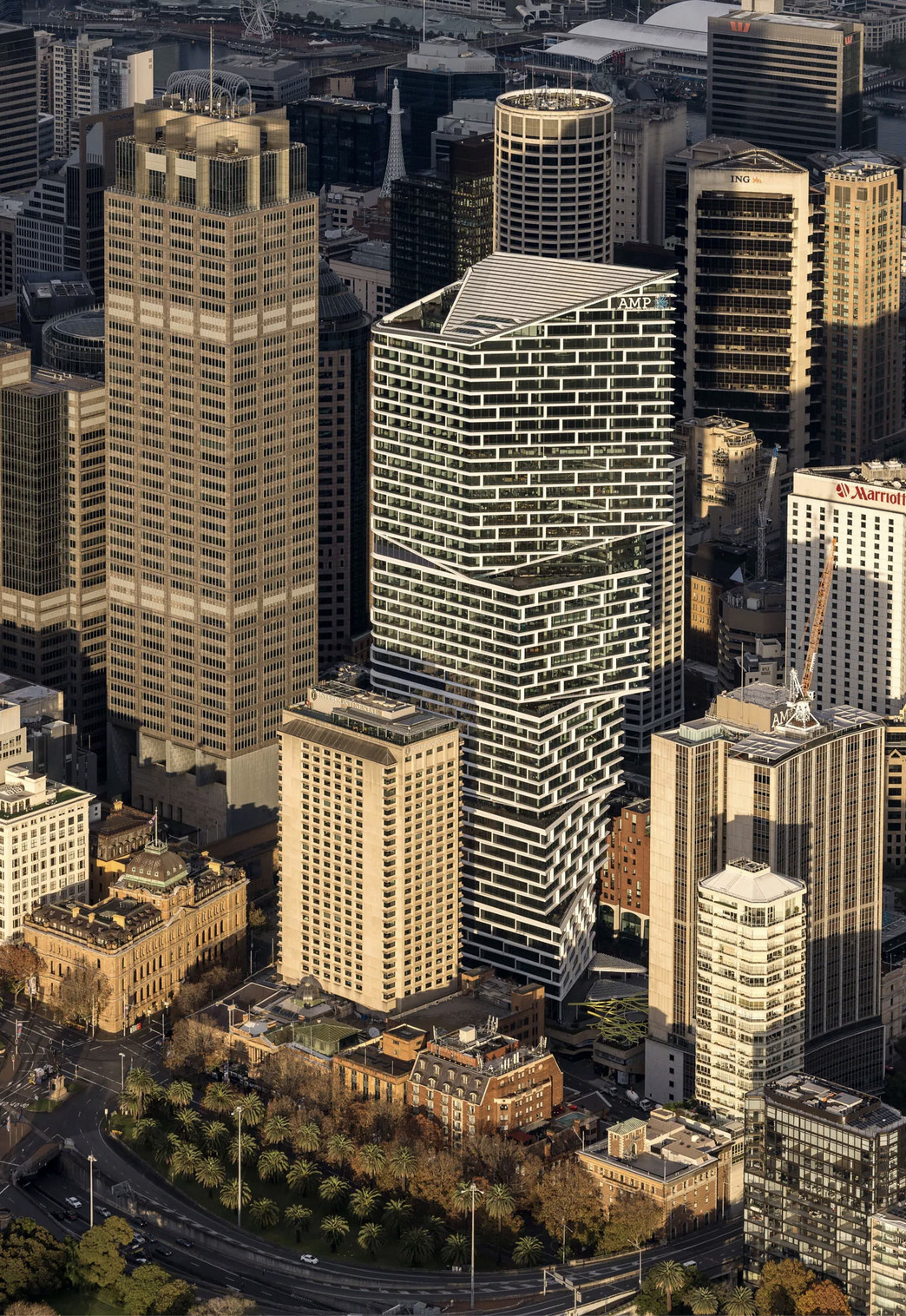 Using the existing elements saved 7,500 tonnes of carbon dioxide emissions compared to complete demolition and new construction.
The building is divided into five stacked volumes connected by atriums, with cantilevered modules on the facade reducing direct sunlight while providing harbor views.
The residential and office tower adds 45,000m² of space to the existing site, with 4,000m² of retail over three levels, as well as public gardens and a rooftop café.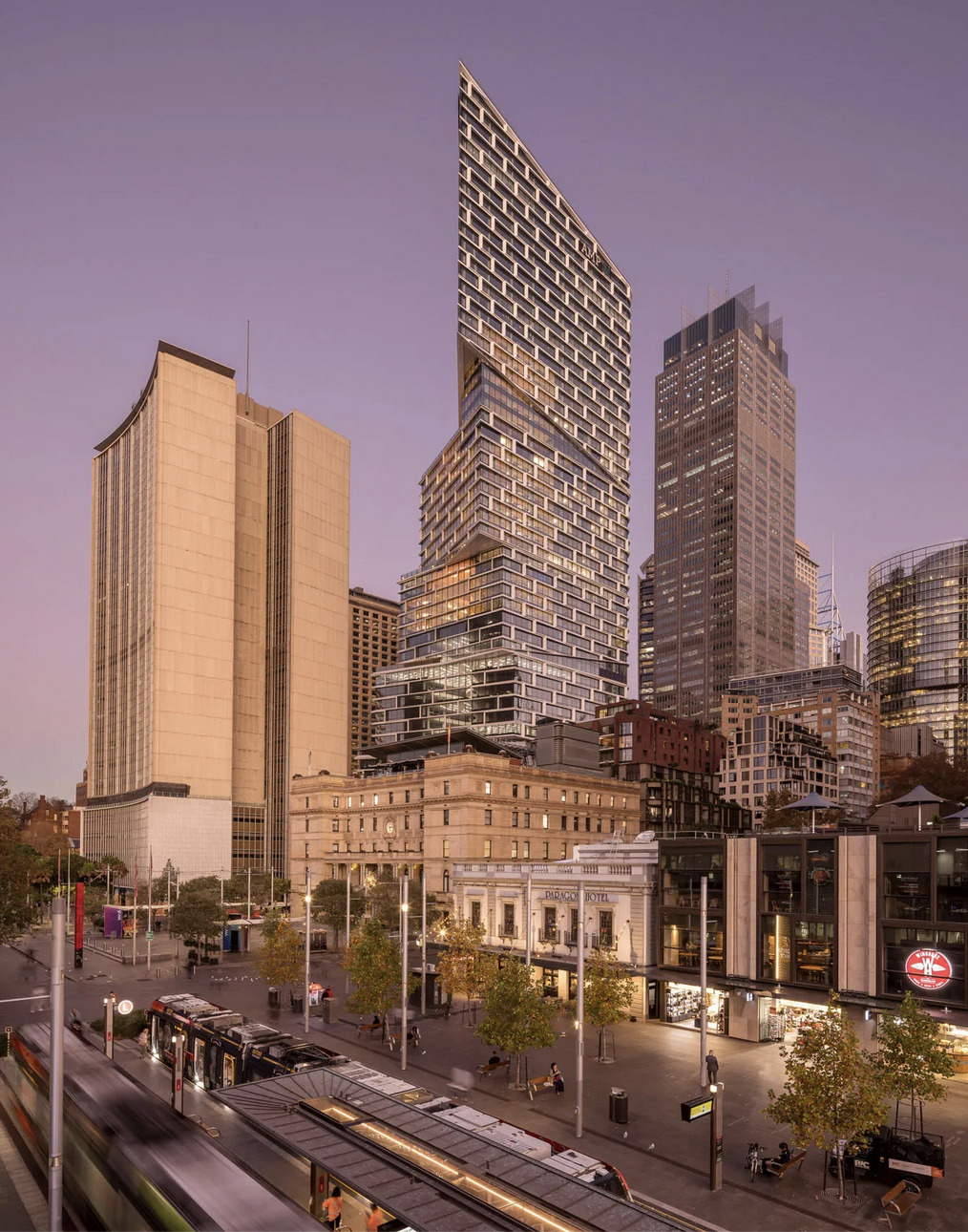 Kim Nielsen, founding partner of 3XN, said"Quay Quarter Tower is the most significant transformation project ever. It is transforming an existing tower in central Sydney that no longer functioned for its users, giving it a new shape and character and extending its lifespan far into the future.
"The towers of the mid and late 20th century are coming to the end of their life, and we know that we cannot demolish and build as we have done in the past. Quay Quarter Tower is proof that architectural transformation is possible on a large scale.
Peter Schmal, director of the Deutsches Architekturmuseum, said: "In the near future, the world will have to accommodate some 3 billion people under the age of 18, the same number as the entire world population in 1930. This means that we need to densify.
"To do that, we will simply have to build higher. This will be the norm. Quay Quarter Tower in Sydney is four stories taller than its predecessor, adding space on the same footprint. At the same time, it maximizes carbon savings. A win-win situation.