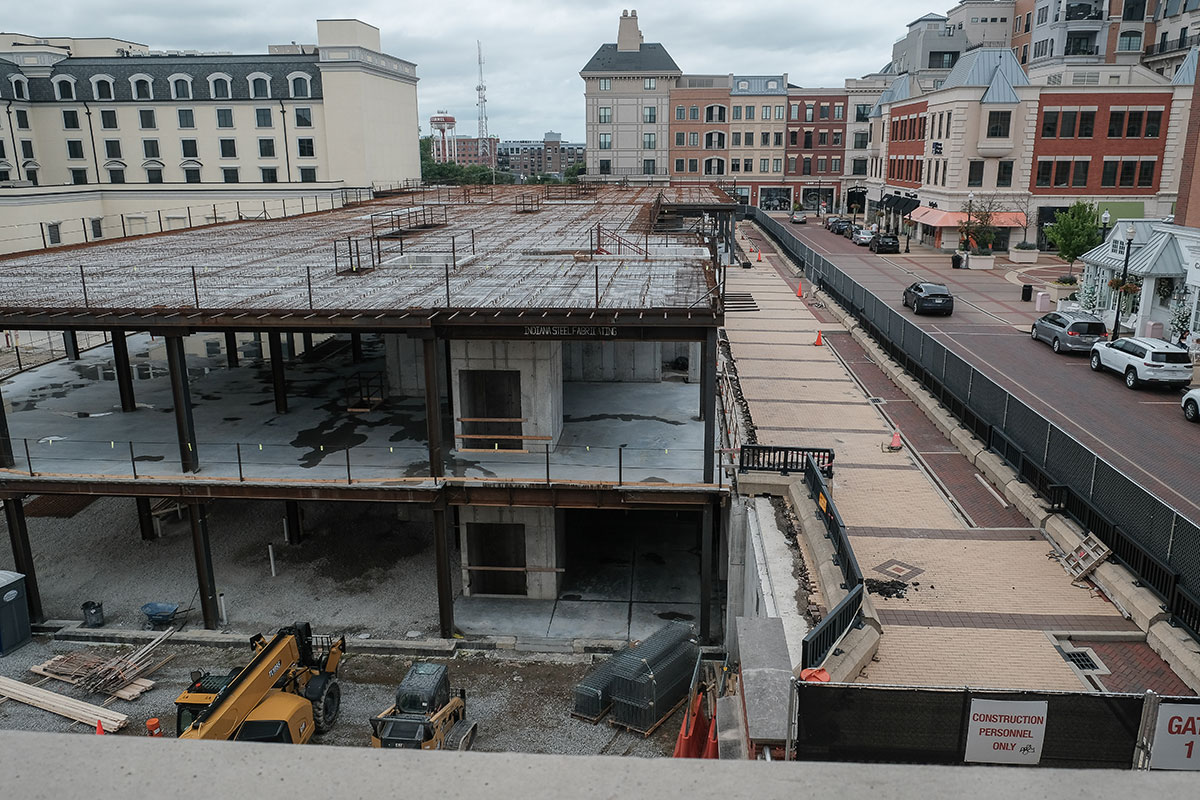 Downtown Carmel Enters Final Phase of Construction – Indianapolis Business Journal
After more than two decades of planning, construction and delays, the finish line is finally in sight for downtown Carmel.
Two mixed-use buildings, the Wren and the Windsor, under construction this summer are the final pieces of the $300 million development that has created a new core for Carmel and has become home to some of the city's most recognizable landmarks .
Carmel-based developer Pedcor Management Corp. expects the six-story, 157,000-square-foot Wren just east of the Carmichael Hotel to be finished late next year or early by 2024. Work on the site has begun to the south of the hotel on the four-story, 64,000-square-foot Windsor. The opening is planned in 18 to 24 months.
"The Wren – you can see the steel is already in place and they will soon start working on the upper floors here," Carmel Redevelopment Commission executive director Henry Mestetsky said. "And the Windsor, they're just digging. They lay foundations.
Both buildings will feature a mix of residential and commercial space that officials and developers say will complement the existing downtown hotel, apartments, shops and restaurants.
Pedcor senior vice president Melissa Averitt said commercial space in Windsor will likely include offices or service businesses. The Wren, which will have over 50,000 square feet of retail space, is expected to offer office space at street level and restaurants or retail at the lower level of the plaza.
The construction of Wren and Windsor follows the recent completion of two other downtown buildings: Hamilton West, which has approximately 14,000 square feet of commercial and retail space, and Playfair and Holland, which are two buildings connected by five stories with a combined total of 178,000 square feet of space, including 112 luxury apartments and 63,000 square feet of retail space.
Hamilton West is attached to the west side of the Veterans Way garage, next to Playfair and Holland.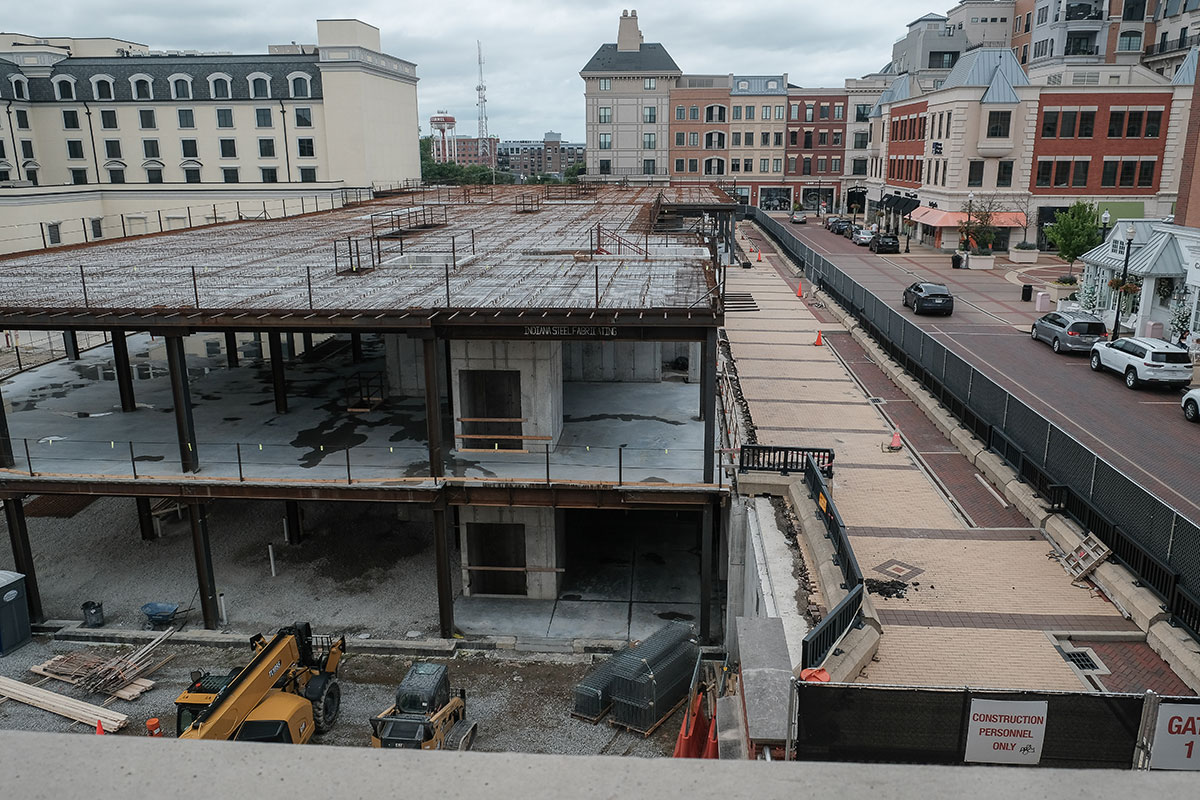 Brainard's Baby
Downtown began as a $77 million idea more than two decades ago from Mayor Jim Brainard.
"When I first ran for mayor [in 1995], I knocked on thousands of doors and asked people about their hopes, dreams and aspirations for the city. I heard a lot of things, but one thing I heard was that we didn't have a downtown," Brainard told IBJ in May. "Carmel at the end of World War II, I think, was still less than a thousand people, so the little two-block downtown we had [in the 1990s] wasn't big enough.
The first phase of downtown, half a mile south of Carmel's original two-block downtown (now the heart of the arts and design district), began with groundbreaking in March 2006. It included the theater halls, 106 apartments, 62,000 square feet of retail and commercial space, and 46,500 square feet of office space in two buildings. The lavish 1,600-seat Palladium Concert Hall opened in 2011.
Pedcor then proposed its $100 million second phase in late 2013, beginning with The Nash, a three-story building along Rangeline Road with 10,000 square feet of retail space and 30 apartments.
The second phase added 10 buildings and 575,000 square feet to the downtown area.
The developer and the city expected to complete the downtown in 2019, but encountered numerous delays, including issues during the pandemic that affected materials and costs.
Construction of the Wren, for example, was originally scheduled to begin in the fall of 2016, but has been repeatedly pushed back.
The mixed-use project now houses the Palladium, Booth Tarkington Civic Theatre, Carmichael Hotel, downtown living options, restaurants and shops. During the festive season, the open space – called Carter Green – just south of the Palladium hosts Christkindlmarkt.
"The impressive design and architecture of this area, coupled with the increased density, was planned to create more attractive visibility for businesses locating here," Averitt said. "We wanted to create a project that had the appeal of a neighborhood, while offering the dynamism of a city centre.
Cost Questions
But City Center's total price tag, which eventually soared to $300 million, has drawn criticism and skepticism over the years.
"The real confusion is trying to track funding, and I'm not sure a team of PhD students can do that," said Mike Shaver, president of Carmel-based Wabash Scientific Inc.
Pedcor has agreed to provide a series of financial guarantees in the event of a delay, including a payment-plus-tax agreement, known as PIATT.
The developer has also obtained a $4 million letter of credit from a federally regulated bank that is renewable annually.
The funds, which were not needed, were to be used in case the development of specific buildings was blocked or if the appraisals did not meet expectations.
A final, equally unnecessary, layer of protection was a special benefits tax that could be levied on all owners if TIF revenues declined at any time during the life of a $20 million bond issued in December 2014 to finance infrastructure works and parking .
Mestetsky, the city's chief planner, said he appreciates that Pedcor "always said, 'We'd rather build it right than build it faster,' and every building they've built is unique. "
"They delivered what they said they were going to do," he said. "They have built a product that is totally architecturally unique in the world."
He compared the appearance of downtown to European cities, rather than typical American suburbs with shopping malls.
"I said if there were three or four more Pedcors in this town, downtown Carmel would look like Charleston [South Carolina]said Mestetsky. "They care about architecture and urban design as much as city planners, and that's not normal."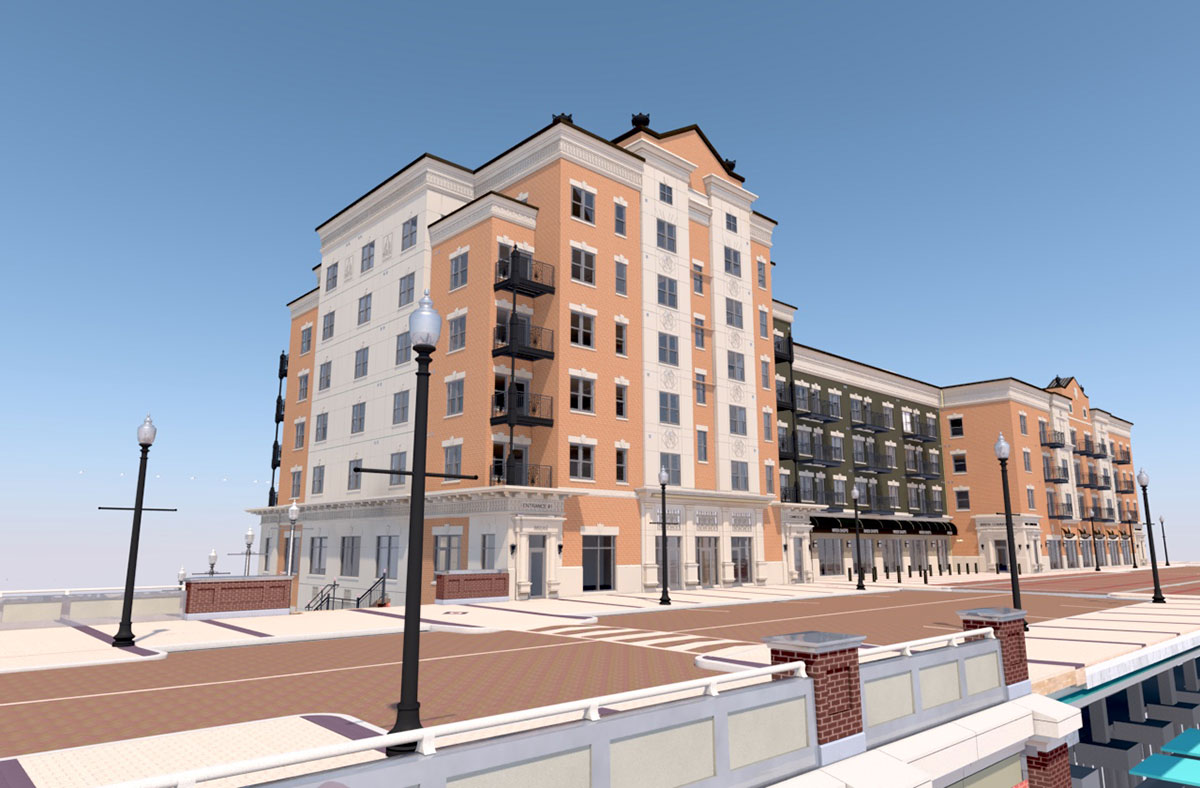 Around Carmel
And the core of Carmel expands beyond downtown and its adjacent developments just to the north – Midtown and the Arts and Design District.
About a dozen other buildings within a few miles are in various stages of construction this summer. Mestetsky told Carmel City Council last month that he doesn't think the city has ever had so many cranes at once.
"Summer is building season, and so many of these things that we've been working on for so long happen to be happening all at once," he told IBJ, adding that the city isn't building. plus his "skeletal system."
"Right now we're filling in the different parts, so we can have projects going on Main and Old Meridian at the same time it's happening on 116th and Rangeline at the same time it's happening right in the middle of Main Street. at the same time it's happening downtown and downtown," Mestetsky said. "We're in that place where it's happening everywhere."
Three major ongoing projects include:
◗ 1st on Main: The four-story, $47 million, 73,000-square-foot building developed by Carmel-based Lauth Property Group Inc. will feature a first-floor restaurant, eight condominiums, 35 apartments and 310-space public parking. The project at the northeast corner of West Main Street and South Rangeline Road is expected to be completed next summer.
◗ Signature: The $78 million building located at West Main and Old Meridian streets will feature 295 luxury apartments, eight condominiums and 16,100 square feet of retail space. The development also includes a 374-space parking garage and over 20,000 square feet dedicated to resident amenities. Indianapolis-based Tegethoff Development is making its Carmel debut with the project.
◗ The corner: Indianapolis-based Kite Realty Group began construction late last year at the northwest corner of East 116th Street and South Rangeline Road on the $69 million project that will include 278 apartments, 25,000 square feet of office and retail space and a 364-space public parking lot. garage.
"After Midtown is when it's fair to say we've reached that critical mass or momentum of [being able to see] the vision of what our central core could be," Mestetsky said. "And since then, we have had the chance to continue to carry out these projects."•