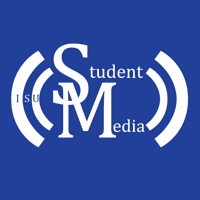 Dr. Lloyd Benjamin will speak on the history of architecture | Indiana Statesman
Dr. Lloyd Benjamin III, former president of Indiana State University, will lecture at 6 p.m. Friday, November 18 at the Swope Art Museum on UIS architecture. His presentation is part of the Museum's exhibition Artist on the Art series.
Dr. Benjamin studied building architecture for 13 years and published his book titled "Building a Legacy" in 2020 on the occasion of the 150th anniversary of the university. He was president from 2000 to 2008.
"My interest in writing about architecture dates back to my undergraduate years at Emory University when, as a fledgling art historian, one of my professors observed that I was writing about architecture," said Dr. Benjamin. "Like works of art, the buildings I saw were the embodiment of their time. What stories could UIS buildings tell? »
"I started to see that the citizens of Terre Haute did something really extraordinary in their history," he said. "Building a Legacy" delves into the history of many ISU buildings with their successes and complications, as the book describes the ISU network of changing architectural styles and its growth over the years.
Each month, the Swope Art Museum hosts Artists on artfeaturing an artist talking about his own works, a work at Swope or a project that interests him.
Free entry. The Swope is open every day except Monday from 12 p.m. to 5 p.m. to 10 p.m. 7e Street, downtown Terre Haute.
For more information:
Beth Woodall
812-238-1676 ext. 112