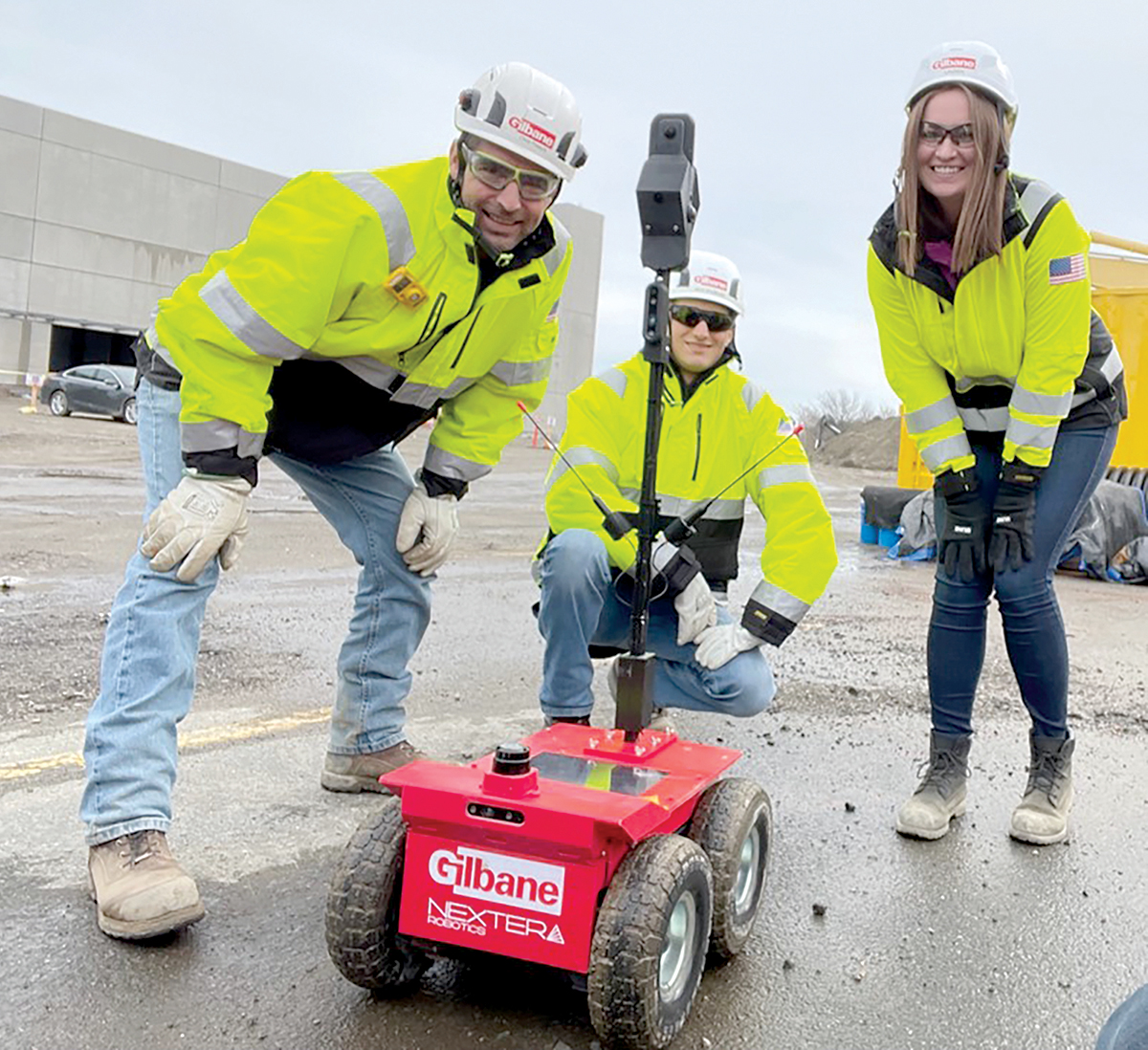 Gilbane Inc. includes AI on the jobsite
PBN Innovative Companies 2022
ARCHITECTURE, CONSTRUCTION & ENGINEERING: Gilbane Inc.
---
Providence-based GILBANE INC. has recently benefited from extra "brains" and "eyes" on some of its construction sites – but not from human kind.

Last year, Gilbane began using a fleet of autonomous mobile robots to provide safety surveillance and track progress on construction sites. The proprietary AI platform – dubbed "Didge" – was developed with Boston-based Nextera Robotics.
"When we started the joint venture partnership with Nextera, we didn't know exactly what we were going to build, but we knew we wanted to start pushing the industry forward with the technology being used in the field," said Eric Cushman, Gilbane's COO. said.
At first, Gilbane assembled an in-house team to help guide development. Running the robot autonomously, "without a human dragging it around," emerged as a top priority, Cushman said.
The robots obtain detailed visual data, allowing Gilbane to remotely provide construction managers and customers with continuous progress updates. This feature was particularly beneficial when the company was facing restrictions related to the COVID-19 pandemic, Cushman said, and it continues to be useful as precautions have been relaxed.
The robot moves around and collects images using a 360-degree camera, Cushman said. Engineers and office managers then extract these images and perform a side-by-side comparison with Gilbane's building information modeling on the computer to ensure the job was done accurately.
The Didge fleet currently includes 30 robots, both wheeled and treaded versions. Each can drive for up to six hours and can park at the nearest base to recharge.
"During a very busy day on a construction site, robots take some of the burden off our teams so they can focus on other things," Cushman said. "It frees them up to solve construction-related issues, as opposed to just documenting the project."
Cushman also said plans are underway to make the technology available to other companies, both inside and outside the construction industry.

Want to share this story? Click here to buy a link that allows anyone to read it on any device, subscribed or not.