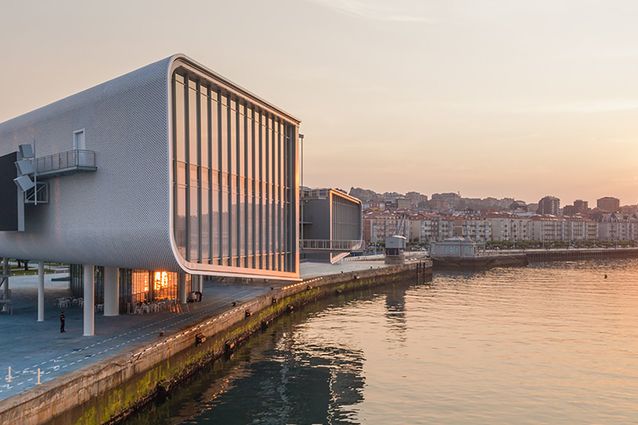 Italian architecture and design in cinema at ACMI
Milanese design Film Festival will be heading to a Melbourne big screen for the first time from May 19-30.
Supported by the Italian Cultural Institute and curated by ACMI, the series will feature a hand-picked selection of films from the Milano Design Film Festival 2021 – the ninth edition in the festival's history – alongside works from editions recent.
"The Milano Design Film Festival has been an annual fixture on the Italian design calendar since 2013 and we are delighted to bring to Melbourne a representative selection of films from the most recent – ​​2021 – and earlier editions of the festival," said the ACMI film curator. Roberta Ciabarra.
This cinematic season tackles the themes of architecture and design, and more broadly of culture and society, in the form of documentaries and short films featuring figureheads, trends and case studies.
Organized by Silvia Robertazzi and Porzia Bergamasco, a selection of 20 films will be screened at ACMI's Federation Square cinema. Some of the highlights of the festival include The importance of being an architect – a documentary film that considers the social, aesthetic and ecological responsibilities of the profession, following the work of designers Antonio Citterio and Patricia Viel.
In Renzo Piano: architect of lightSpanish filmmaker Carlos Saura traces the development of Renzo Piano's first Spanish project, Centro Botín. The dome and The boat both take architectural case studies to examine how architecture can inspire or, if done poorly, disenfranchise.
two documentaries, Olivetti – Point of view and Olivetti – Paradigm, explore the cultural and architectural legacy of Italian industrial design innovator Adriano Olivetti.
The director of the Italian Cultural Institute, Angelo Gioè, said that design in the world "speaks Italian", and this series explores a universal view of the sector as a whole.
"Contemporary architecture, in its cultural and social dimensions, responds to the challenges of our time with a careful approach to defining public space," said Gioè.
"In Italy, the theme of the initiative was 'Reset', a restart after the COVID-19 pandemic, conceived as a reimagining of lifestyles and urban landscapes, with less emphasis on history and biographies and more attention to urban planning and sustainability."
He concluded: "I hope this is just the beginning of a fruitful collaboration with ACMI which regularly hosts the MDFF to create positive synergies between Italy and Australia in this cultural field".
For more information or to purchase tickets, visit the ACMI website.