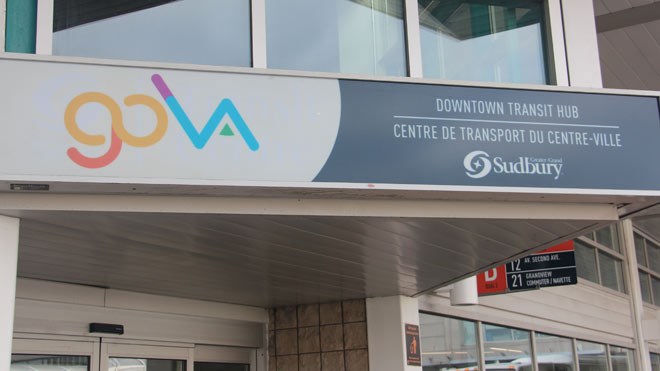 Letter: Could architecture students design better bus shelters?
Sudbury's bus stops 'are often limited to a sign and offer no shelter from the brutal winter weather we can get here'
Sudbury suffers from a case of poor transit. I'm not saying this to denigrate anyone in particular, but it's no surprise the system isn't popular.
Inconsistent check-in and check-out times and little to no service in outlying areas are examples of the underlying causes and/or symptoms of an experience that leaves much to be desired.
I believe part of this problem is the condition of the bus stops, which are often limited to a sign, and offer no shelter from the brutal winter weather we can have here, barely sheltering anyone while waiting for a bus that may or may not come in the next 15 minutes.
Each year, freshmen at the McEwen School of Architecture design and build skate shelters for the Ramsey Lake Skateway. These are great fun and add a touch of lively design to this beloved activity.
I loved seeing the ever-changing designs throughout the years of this ongoing project. I wholeheartedly believe that this design-build practice is one that could be extended to the last years of the baccalaureate.
Having gotten a master's degree from there myself, I'm certainly aware that my opinion might be biased, but I believe there's a lot of good to be found in bringing more design into our city.
Would it be possible to couple the design-build oriented program offered at the school with our need for a better bus shelter solution?
It certainly wouldn't be a realistic semester project, but maybe as a way to generate ideas and as a way to promote the growth of our transit sector through beautiful design, the idea has some merit .
Maybe, say, a third-year student is given this project. They first design a shelter and put it through the typical critique and review process, which might include a member of the transit office.
This design would then be passed on to a team in the city, or even one of our many local architectural firms who would finalize the design and have it approved by an engineer.
Although it does not address some critical underlying issues, I believe that such a program would encourage use of our public transit system, utilize the knowledge cultivated in our institutions, and foster a sense of responsibility, ownership and pride in our city. .
I invite people to reflect on such a connection.

David Gagnon

Greater Sudbury