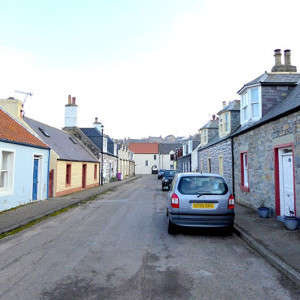 Moray Council Window Replacement Program Launched
Residents living in Moray's 18 conservation areas are offered financial support to repair or install traditional windows.
Moray Council's Window Repair and Replacement Grant Scheme, funded by the Scottish Government's Place-Based Investment Scheme, provides a grant of up to a maximum of £15,000 to help homeowners repair or to restore traditional windows to their property.
In many conservation areas, the installation of modern rather than traditional windows can, over time, erode the character and appearance that the designation is intended to protect. Recent improvements in technology allow traditional windows to be repaired and upgraded with draft proofing or secondary glazing, and may be more cost effective than uPVC in the long run.
---
---
Information on the types and styles of windows that will be acceptable can be found in the council's window and door replacement guidelines. An interactive and searchable map detailing conservation areas is also available on line.
Having building permits and/or a classified building permit is a condition of eligibility for the fund. Those who do not have planning permission and do not know if it is necessary have until December 2 to submit information to Moray Council to find out if it is necessary. Applications for the program should be submitted by February 10 to [email protected]
Full details of the Window Repair and Replacement grant application process and eligibility criteria are listed on Moray Council's website. If multiple applications are received, each will be assessed and scored so that funds can be allocated to better preserve and reflect the character of the conservation area.
Chairman of Moray Council's Planning and Regulatory Services Committee, Councilor David Gordon, said: "I encourage people living in Moray's conservation areas to consider applying for financial support under this program. Not only will replacing or repairing windows help reduce a home's carbon emissions, but they can also save households money on their energy bills.
---
---
"Preserving the heritage of our conservation areas helps preserve the uniqueness of Moray's historic architecture and buildings."
---