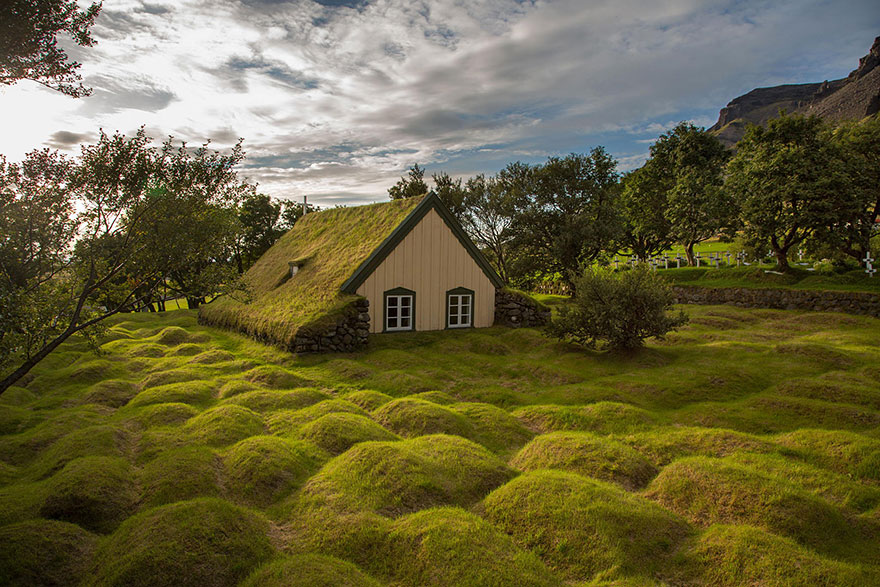 Reinventing sustainability through Scandinavian architecture and philosophy
The peoples of the Scandinavian nations – Norway, Sweden and Denmark – have rich cultural and philosophical traditions when it comes to their relationship with the environment. The values ​​of natural beauty, sustainability and frugality in consumption are all deeply rooted in the Scandinavian way of life.
Scandinavians use the word "friluftsliv", a term that refers to "outdoor living", to guide their values ​​and traditions. First popularized by Norwegian playwright Henrik Ibsen, "friluftsliv" has been used to describe a way of thinking that relates to our physical and psychological responses when immersed in nature. More recently in Scandinavia, 'friluftsliv' has become central to the relationship with nature – it denotes the experience of being in harmony with the powers of nature.
Over the past 50 years, Scandinavia has experienced startling architectural changes. For example, Scandinavian "green roofs", a roofing design used since the Viking Age, have now been replicated as a sustainable living option in both rural and urban settings. Green roofs serve a variety of ecological and aesthetic purposes relevant to upholding the philosophy of 'friluftsliv'. Their benefits include providing shade, reducing stormwater runoff and facilitating local biodiversity. Additionally, as a testament to their versatility, green roofs can lower temperatures during the summer months by absorbing heat while providing natural insulation in the winter.
Bjarke Ingels, a Danish architect known for his high-end building design, blends modernist designs with sustainable additions. Its architecture includes elements such as green roofs and flood shields. In her work, Ingels emphasizes "hedonic sustainability" – a concept suggesting that a sustainable future need not come at the expense of a person's morality or political standing. "Hedonic sustainability" affirms the notion that social engagement and environmental living can coexist in a world where technologies are developing. In other words, the pursuit of a green future should not come with dramatic trade-offs. Instead, architects, design creatives and even ordinary citizens must recognize that solutions to climate change are not just political in nature.
While countries like Norway and Sweden value their sustainable living spaces and continue to maintain a low carbon footprint, their architectures demonstrate that sustainability is possible, even if it's difficult. Yet the future of sustainable living relies on effective architectural and creative decisions that improve the structure of urban life and promote pro-sociality among citizens.