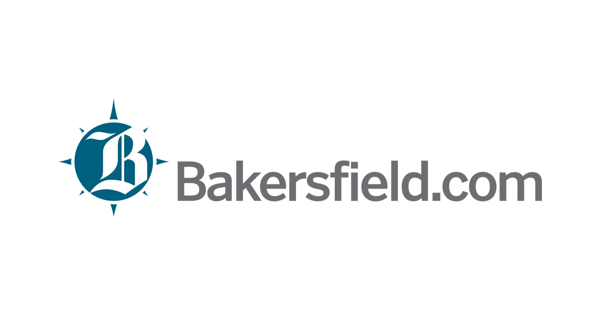 Saudi Arabia Construction Market Size, Trends and Forecast Report 2022-2026: Commercial, Industrial, Infrastructure, Energy and Utilities, Institutional and Residential Market Analysis – ResearchAndMarkets.com | New
DUBLIN–(BUSINESS WIRE)–August 2, 2022–
The "Saudi Arabia Construction Market Size, Trends and Forecast by Sector – Commercial, Industrial, Infrastructure, Energy and Utilities, Institutional and Residential Market Analysis, 2022-2026" report has been added to ResearchAndMarkets.comoffer.
The construction industry in Saudi Arabia grew by 1.3% in real terms last year, following growth of 1.9% in 2020, a relatively positive result given the disruption caused by the coronavirus pandemic ( COVID-19).
Industry output in 2021 was supported by improving global economic conditions, coupled with the easing of COVID-19 related restrictions and the recovery in oil prices. The industry is expected to register an average annual growth of 4.1% from 2023 to 2026, supported by the government's efforts to develop transport and energy infrastructure, coupled with its focus on diversifying the economy away from oil. .
The government has set a budget of SAR 955 billion ($254.4 billion) for 2022, which includes an allocation of SAR 42 billion ($11.2 billion) for transport infrastructure, SAR 32 billion ( $8.5 billion) for the general government sector and SAR 54 billion ($4.4 billion) for the economic resources sector.
During the Saudi budget forum which took place in mid-December 2021, the Ministry of Energy indicated that it expects spending on electricity and renewable energy projects to reach 1.1 trillion SAR ($293.3 billion) by 2030. Of the total, investments worth SAR 430 billion ($114.7 billion) will be made on power transmission projects. The country also plans to spend SAR 380 billion ($101.3 billion) on renewable energy and SAR 142 billion ($37.9 billion) on power distribution projects by 2030.
The growth of the Saudi construction industry over the forecast period will also be supported by the SAR 200 billion ($53.3 billion) "National Infrastructure Fund", launched in late October 2021. The fund will invest in water, transport, energy, education, health, and digital infrastructure projects until 2030.
It will contribute to the country's plan to transform its economy and make it less dependent on oil revenues; it will also provide innovative financing solutions, thus enhancing the attractiveness of investment opportunities. In another recent development, in March 2022 the government announced that it would invest SAR 35 billion ($9.3 billion) in more than 60 water and sanitation projects, to make Saudi Arabia the largest water desalination market in the world. Upon completion of these projects, the country's desalination capacity will almost triple over the next six years to reach 7.5 m2 of water per day by 2027.
Scope
Historical (2017-2021) and forecast (2022-2026) assessments of the construction sector in Saudi Arabia, with details on the main growth drivers.
Segmentation by sector (commercial, industrial, infrastructure, energy and utilities, institutional and residential) and by sub-sector
Megaproject pipeline analysis, including development stage breakdowns across all sectors, and projected spending for projects in the existing pipeline.
Lists of major projects, plus details of major contractors and consultants
Main topics covered:
1. Summary
2 Construction industry: at a glance
3 Background
3.1 Economic performance
3.2 Political and political environment
3.3 Demography
3.4 COVID-19 Status
3.5 Risk profile
4 Construction prospects
4.1 All Buildings
Outlook
Latest news and developments
Construction project dynamics index
4.2 Commercial construction
Outlook
Project analysis
Latest news and developments
4.3 Industrial construction
Outlook
Project analysis
Latest news and developments
4.4 Infrastructure construction
Outlook
Project analysis
Latest news and developments
4.5 Energy and utility construction
Outlook
Project analysis
Latest news and developments
4.6 Institution building
Outlook
Project analysis
Latest news and developments
4.7 Residential construction
Outlook
Project analysis
Latest news and developments
5 Key Industry Participants
5.1 Contractors
5.2 Consulting
6 Construction market data
For more information on this report, visit https://www.researchandmarkets.com/r/708a3t
Show source version on businesswire.com:https://www.businesswire.com/news/home/20220802005899/en/
CONTACT: ResearchAndMarkets.com
Laura Wood, Senior Press Officer
For EST business hours, call 1-917-300-0470
For US/CAN call toll free 1-800-526-8630
For GMT office hours call +353-1-416-8900
KEYWORD: MIDDLE EAST SAUDI ARABIA
KEYWORD INDUSTRY: ARCHITECTURE UTILITIES RESIDENTIAL BUILDING & REAL ESTATE COMMERCIAL BUILDING & REAL ESTATE ENERGY CONSTRUCTION & PROPERTY
SOURCE: Research and Markets
Copyright BusinessWire 2022.
PUBLISHED: 08/02/2022 11:32 a.m. / DISK: 08/02/2022 11:32 a.m.
Copyright BusinessWire 2022.