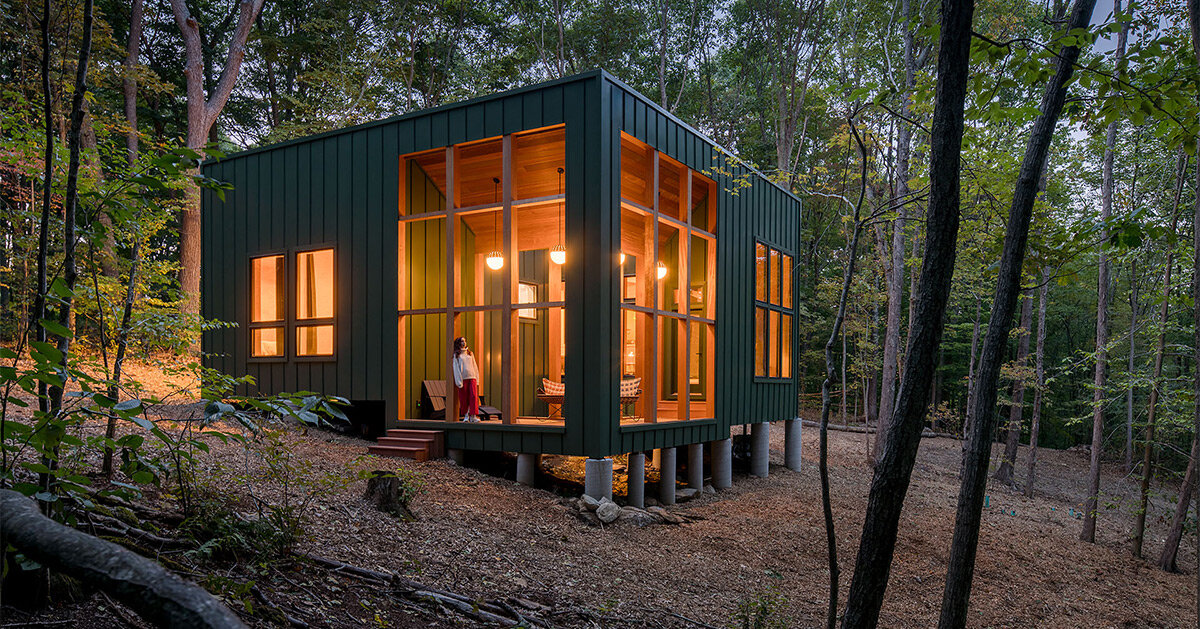 the secluded forest cabin by scalar architecture soars slightly above sloping ground in Connecticut
Forest Retreat by Scalar Architecture
Nestled in a lush forest Connecticut, this Scalar Architecture retreat is home to a family of writers with a minimal environmental footprint. The structure is located in a remote location accessible only on foot or by light commercial vehicles and takes the form of a dark green cabin hovering above the rocky, sloping terrain. Large openings allow residents to connect deeply with nature, while the concave roof the surface collects water and light and controls ventilation, making it an efficient and comfortable space living environment.
the dark green cabin hovers above the sloping ground | all images courtesy of Imagen Subliminal (Miguel de Guzmán + Rocío Romero)
a floating box with a concave roof
Approaching the 1,200-square-foot (111 m²) cabin, occupants ascend a short flight of stairs to a semi-screened southeast-facing porch. From here one accesses the interior, which consists of multi-level living and dining areas, two bedrooms and an attic. Several large openings are cut into the floating box, which adapts to the lush sloping terrain. One of these openings is the concave roof, which captures water and light while guiding ventilation and allowing residents to view the surrounding landscape.
In addition to the pier foundations and leaf-resistant cladding, Scalar Architecture's Forest Cabin (read more here) is constructed entirely of wood and is heavily insulated with durable materials. The openings are oriented towards sunlight from the south, winter winds from the north and northeast, and the local summer wind from the southwest.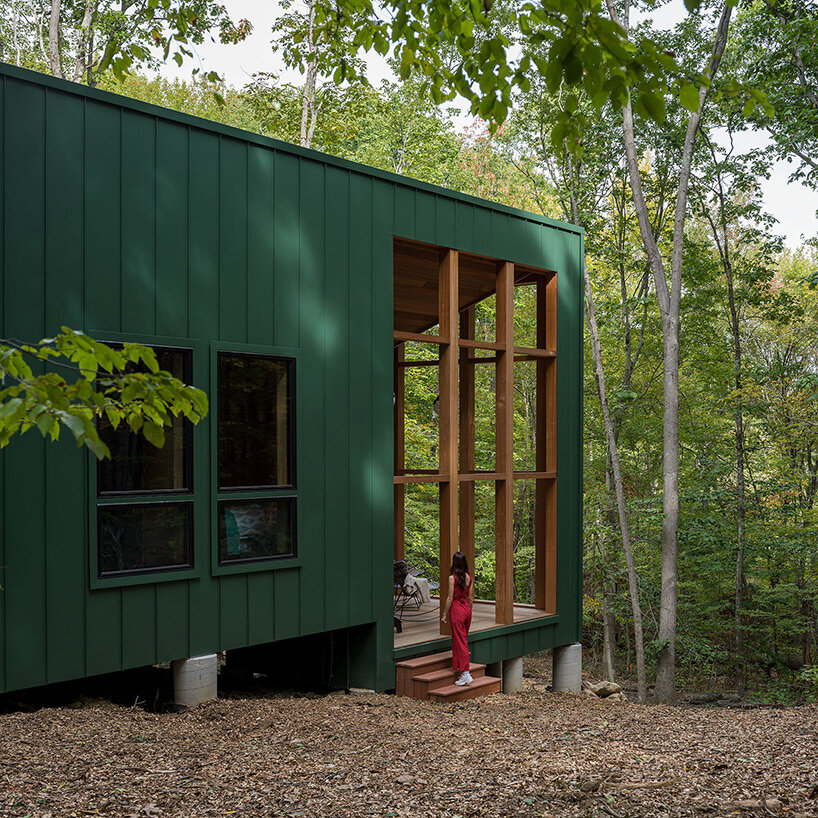 the structure lightly touches the rocky landscape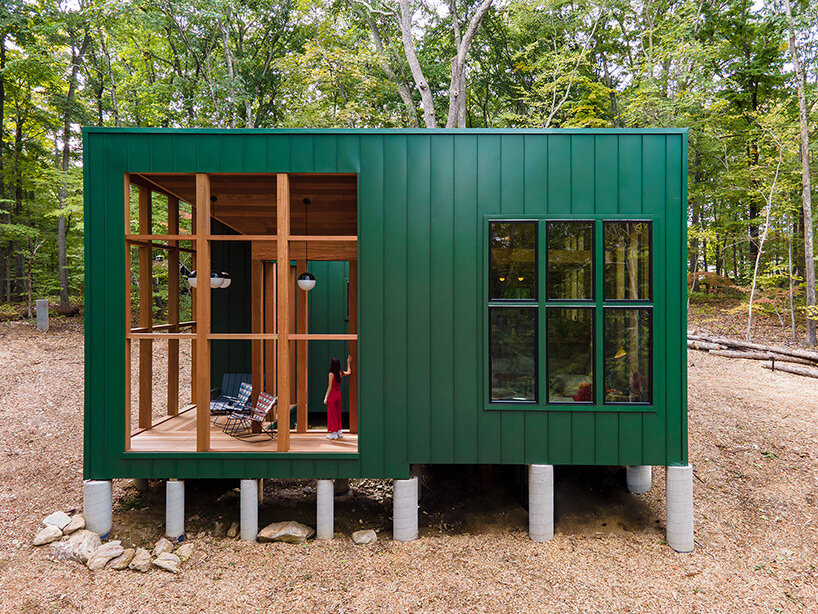 apart from the pier foundation and leaf-resistant cladding, the building is constructed entirely of wood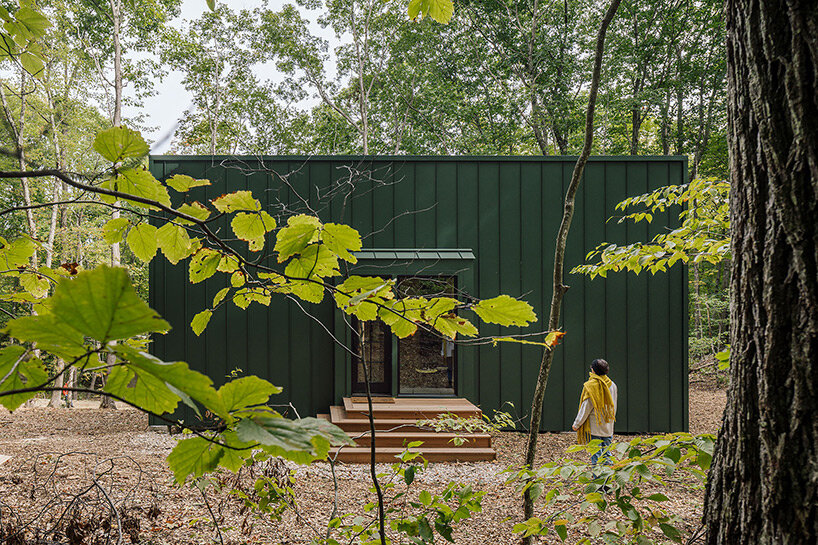 approaching the cabin, occupants find a small staircase that leads inside