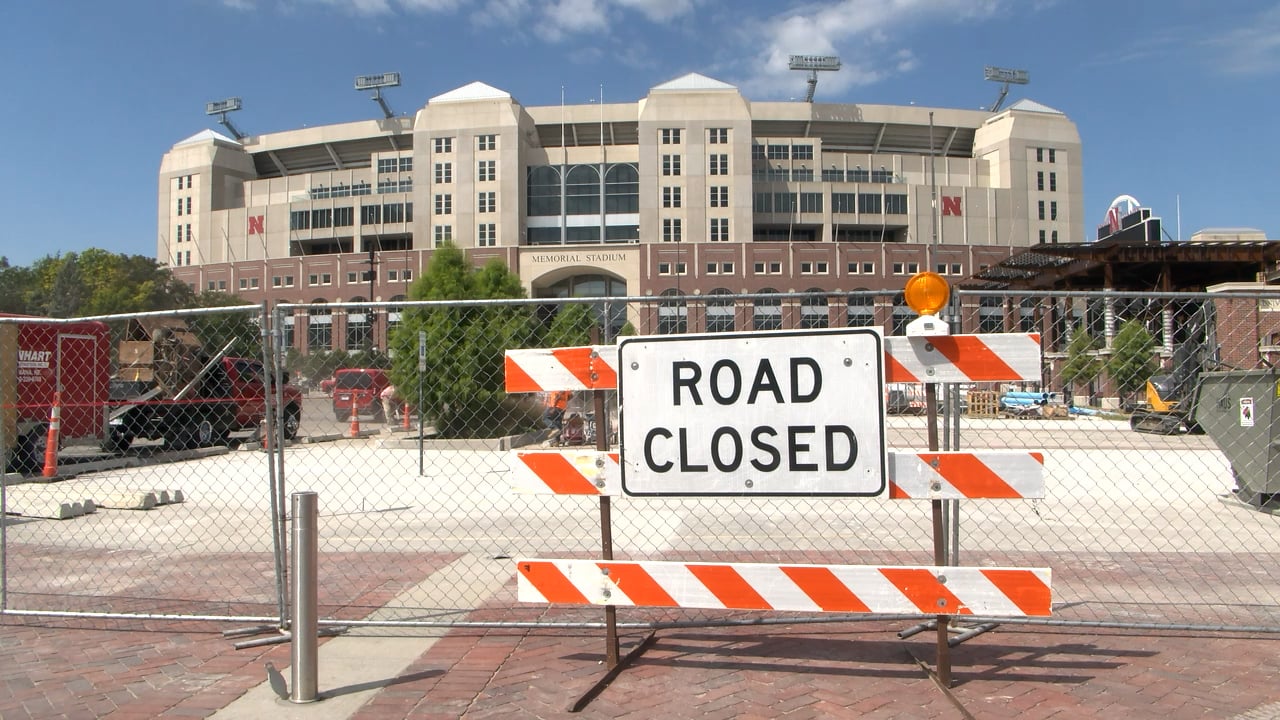 UNL's 50 construction projects will redirect Husker students and fans
LINCOLN, Neb. (KLKN) – In an effort to renew the University of Nebraska-Lincoln's aging facilities, more than 50 construction projects are underway.
The North Stadium expansion project, which includes training and practice facilities, will be completed ahead of next year's football season.
And the tribute to the veterans will soon be over. A grand opening is scheduled for fans to visit the Memorial Mall near the Stadium Loop.
"Game 2 (at home), 9/11 weekend, is where the veterans' tribute will fully open up," said Brooke Hay, assistant vice president of facilities, planning and programs for capital of the University of Nebraska. "We would really invite people to come and see this and see what a great addition it is to Memorial Stadium."
Closures on the northeast side of the stadium due to the expansion will be similar to last season.
"But we're really focused on having as many pedestrian walkways as possible available," Hay said.
The biggest impact on the roads will be along 16th and Vine streets, where the $115 million Kiewit Hall is being built for UNL's College of Engineering program. The side of Vine closest to the Abel-Sandoz residence will remain closed until the project is completed by January 2024.
"Just reduced lanes, which means slowing down, taking longer to get through those areas," Hay said. "We are also having a similar impact along 16th Street near the Scott Engineering Center in Nebraska Hall."
Future plans include the demolition of the Piper and Architecture halls.
Tenth and Q will be hit when the second phase of the Architecture Hall begins in the fall, but students will have alternate routes.
"Architecture Hall, when we start this demolition, we remove the piles at the north end of the building and replace them," Hay said. "This will affect the sidewalk along 10th Street during the school year. This walkway will be open for football games and special events.
As for the East Campus, there are no external building plans to affect the flow of traffic into or off the streets.
The main focus for now is City Campus.
With fall classes beginning Monday, crews will retreat and clean up the landscape over the weekend.
And this football season, with the opening of Veterans' Tribute, Memorial Stadium won't be the only memorial Husker fans can experience.