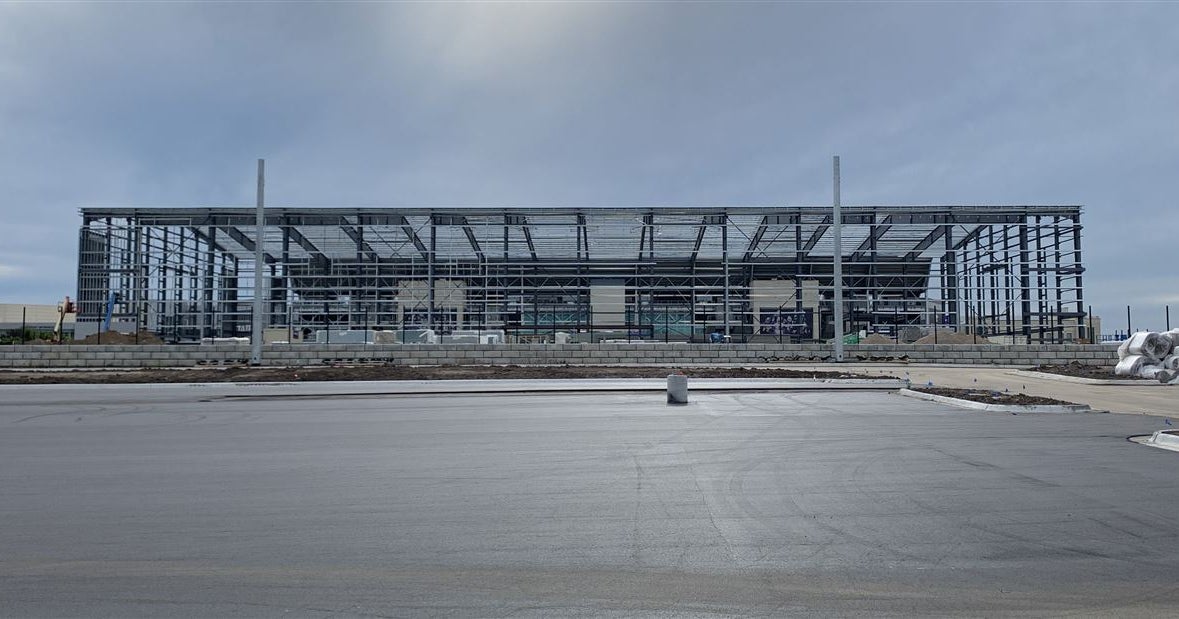 Updated Construction Photos of Kansas State's New Indoor Football Facility
As Kansas State prepares for its 2022 football campaign, construction continues on the Wildcats' new indoor practice facility.
The new indoor football facility will include a 130-yard grass practice field as well as a full outdoor grass practice field with access to the Vanier Family Football Complex. The building will have a limestone exterior to match the stadium and campus architecture.
"The new indoor and outdoor football training ground would definitely be a game changer for us," Chris Klieman said when announcing the facilities. "It's a state-of-the-art facility with additional outdoor and indoor practice space that we desperately need here. With what we are currently doing in our practice, everyone is doing something at the same time. By having more space on the pitch, it allows us as coaches to do more, but it lets the players know they're not going to run into someone in tight spaces. it's a great place for us to not waste time walking straight out of a meeting room in Vanier into an adjacent facility and straight into training.
K-State announced in June that the building will be permanently named the Shamrock Practice Facility in honor of Shamrock Trading Company's lead donation to the project. The project is expected to be completed in 2023 at a cost of $32.5 million.
Keep scrolling for photos of Kansas State's new indoor football practice facility.